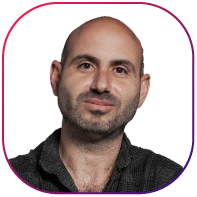 As a marketing department head, I'm constantly on the lookout for new and effective ways to reach our target audience. That's why I'm so excited about the future of performance marketing.
For those who may not be familiar, performance marketing is a data-driven approach to advertising that prioritizes trackable metrics and return on investment (ROI). In other words, it's all about getting the most bang for your buck.
One trend we're expecting to see in 2023 is the increased use of artificial intelligence (AI) and machine learning in performance marketing. These technologies allow us to analyze and optimize our ad campaigns in real-time, allowing us to make more informed decisions about how to allocate our advertising budget. For example, AI can analyze large amounts of data, such as website traffic and customer behavior, to identify patterns and trends that can help us target our ads more effectively. This can lead to higher conversion rates and a better overall return on investment.
Another trend we're keeping an eye on is the expansion of programmatic advertising. This refers to the use of algorithms to automate the buying and selling of ad space, and it's a trend that's been on the rise in recent years. By using data to determine the best placements for our ads, programmatic advertising allows us to target our ads more effectively and efficiently. As competition in the digital space intensifies, it's important that we focus on providing a positive customer experience. That's why we're paying close attention to how our advertisements are perceived by our audience and working to improve the customer experience at every touchpoint.
Video content is also expected to continue its rise in popularity in 2023. According to a Cisco report, online video traffic will account for 82% of all consumer internet traffic by that year. As a result, it's essential that we incorporate video into our ad campaigns to capture our audience's attention and drive engagement. Data privacy is another area we'll be focusing on in the coming year. In the wake of high-profile data breaches and increased public scrutiny of data privacy, we anticipate a greater emphasis on data protection in the world of performance marketing.
That means being transparent about collecting and using customer data and obtaining proper consent.
This will require us to observe data privacy laws and regulations, such as the European Union's General Data Protection Regulation (GDPR) and the United States' California Consumer Privacy Act (CCPA). We're also keeping an eye out for the emergence of new and innovative ad formats in performance marketing. As consumers become more savvy and accustomed to traditional ad formats, we expect to see the rise of interactive ads and AR/VR ads, which allow for a more immersive and personalized experience.
Finally, we expect to see the ongoing expansion of social media advertising in 2023. With so many people spending their time on social media platforms, it's a no-brainer for businesses to take advantage of the advertising opportunities these platforms offer.
All in all, the future of performance marketing looks bright.
By staying on top of these trends and utilizing data-driven strategies, we can effectively reach our target audience and drive measurable results for our business.